October 25, 2014 01:00 AM EDT Hudson - Warren St.
---
---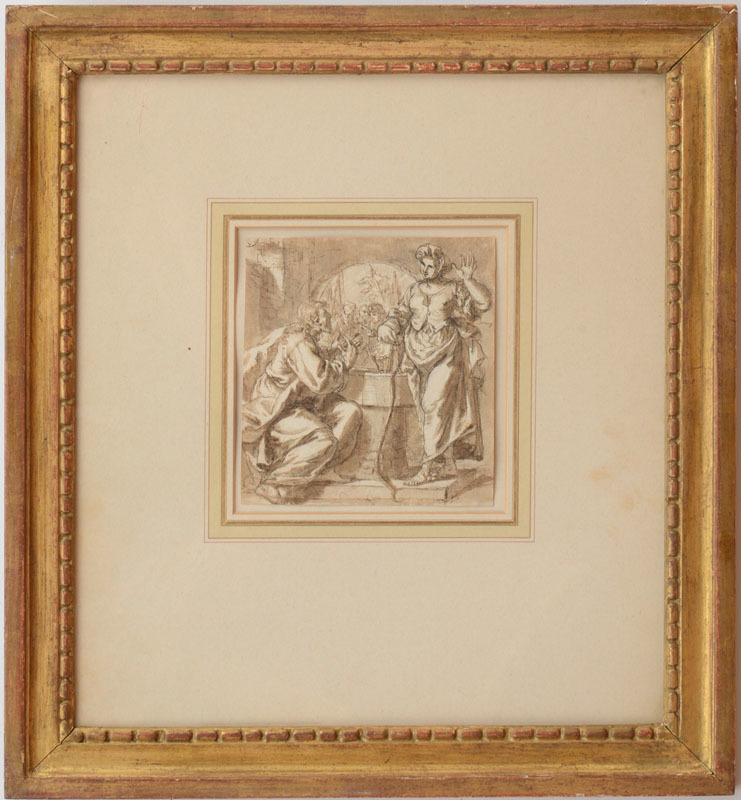 ITALIAN SCHOOL: BY THE WELL
ITALIAN SCHOOL: BY THE WELL

Pencil, ink and wash on laid paper laid down on paper, with a partial indistinct collector's mark top left corner, with an indistinct inscription on the reverse '...anno 1530'. 6 1/4 x 5 3/4 in. (sheet), 18 x 16 1/4 in. (frame).
Condition:Collector's mark trimmed to left corner. Laid down on paper. Foxing and staining on the reverse. Remains of old glue and hinges at the reverse of the top sheet corner.

    Page Load Executed
    Time Elapsed: 0.871 seconds